A Giver's Guide to Reconnect With Your Inner Strength
NICOLE THIBODEAU
Out June 21, 2022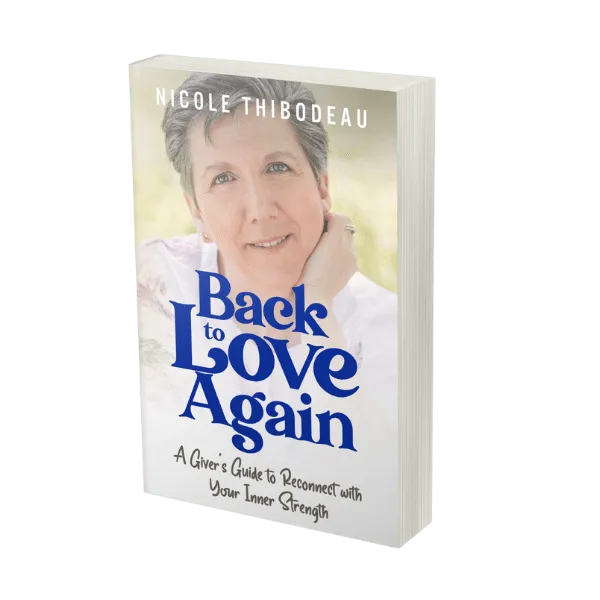 It can happen that life takes a sudden turn, and you find yourself at the stage where you need to reinvent yourself. So many events occur in your life which make you doubt yourself, deny yourself, and yet you feel this need, this urgency, to bring changes from within.
You feel your heart, your soul nudging you; you have an inexplicable knowing that it is time for you to come Back to Love Again.
Even if you have lost your way to yourself or feel overwhelmed, knowing that it is possible, through self-love, to redefine yourself, you can rediscover and reconnect to the loving self within you and your Divine Power. It is possible for you to feel the freedom that loving thyself brings by breaking the inner chains of what is holding you back in your life. Also, to know that all the changes you go through from within can happen with grace, harmony, and in complete gentleness.
Life has many twists and turns to overcome. Only, as time goes by, we sometimes lose our deep connection to our divine essence, Love. Even if these events can bring you to have unresolved grief throughout the years as well as the denial of your inner gifts, you can lose sight of yourself and even end up in burnout.
It can also bring you on a new journey, for Nicole, it brought her on her spiritual path back to self-love. Reconnecting deeply to her Divine Presence through meditations and energy healing sessions. With the embrace and support of her Divine Team, learning to connect to love as a way to heal from within and come to a place of self-love and a peaceful heart.
It's time to stop fearing the love that we all hold within and acknowledge our Divine Truth. Time for all to be empowered and know they are Love and to become that beacon of love and light on Earth.
It's time to come Back to Love Again.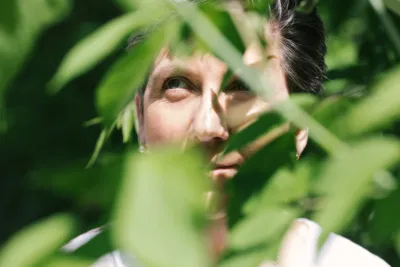 As A Thank You For Supporting My Book, You'll Get A Bonus
MEDITATION:

Using Your Inner Spiritual Powers To Shift Internally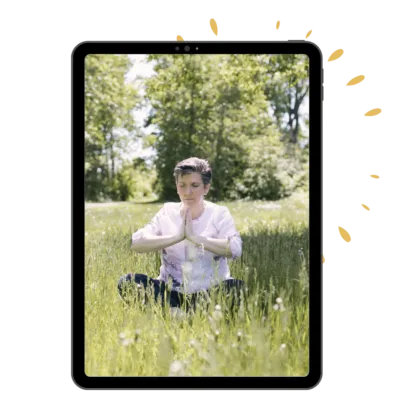 How To Receive Your Bonus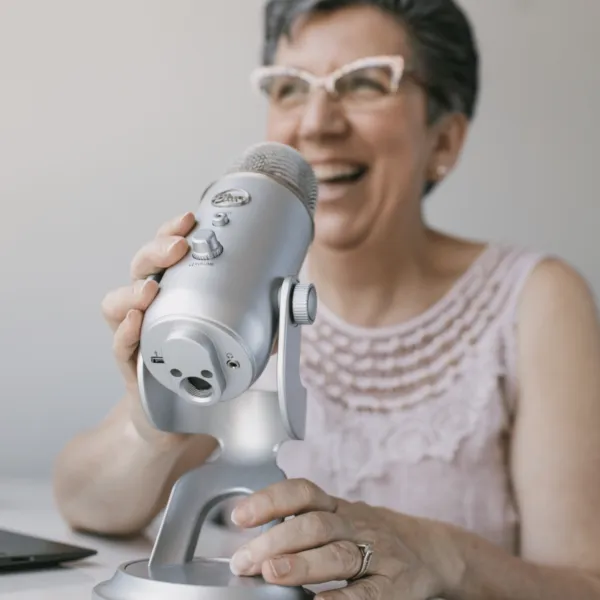 Nicole Thibodeau is an Oracle of Divine Transmissions. As a Channeler and Mentor, she is like the conduit or wire that connects to you and to Source through which Divine Guidance flows.
When she channels, it is like being wrapped in, held, and cocooned in a safe, warm blanket of motherly love and light. But what she is most passionate about is assisting people to embrace their Divine Power and be the master of their life.
She has always been a strong believer in God and the Angels. In fact, they were her best friends, and she always spoke to them as her equals. She is highly intuitive and was about five years old when she received her first Angelic message. She channels various Beings of Light, the Divine Mother, and the Angelic Mothers.
In 2007, after experiencing a near-death situation following a surgery, it became clear to her that she was being called to pursue her spiritual destiny as a healer and channeler.
When she works she uses light language and Toning for:
Its power of Sound
To elevate the frequencies
To activate, clear, and align the chakras and anchor energies
She also creates Codes, which are channeled images infused with high frequencies, to assist her clients to activate energies in a very simple, gentle, and yet powerful way. For more than a decade now, she has been working as a channeler. She has brought through her teachings, healings, Codes, and paintings, and in recent years, it has led her to mentoring people and groups through the different programs she has developed.
She is a Certified Quest for Mastery teacher, a graduate from the Gaïa Mystery School, Open to Channel course, Self-Mastery School of Loving Presence and also is a Reiki Master. Recently, she began working as a speaker and is an author.